These are five generations in Frida's maternal family: her grandmother, Eva Gabrielsdotter, who was 88 years old; her 66-year-old mother Hilma Fredriksdotter; her 44-year-old sister Matilda "Tilda" Sorqvist; her 22-year-old niece Anna, and Anna's 6-week-old daughter Elsa. In much later years, Elsa corresponded with Aunt Aurora and, after Aurora's death, with me.
Identifications were written on the back of the photograph.
Click here to return to the album.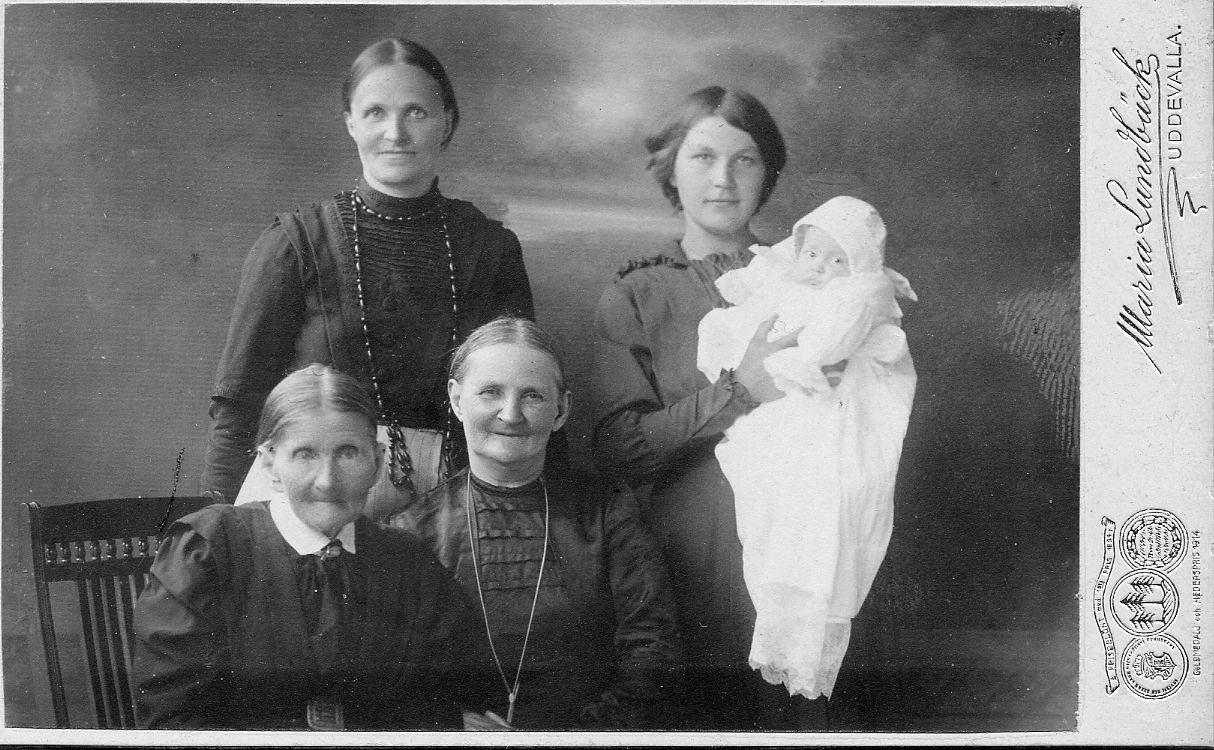 ---